Increase your chance at finding the one!
Professional photography for your Tinder profile
Show yourself at your best.
The first impression is decisive – on Tinder just like in real life. I am a professional photographer and I create eyecatching portraits for your Tinder profile, showing you with your natural positive charisma (the one that probably gets lost as soon as a camera is pointed at you). Your portraits will be authentic, as we don't take them in a studio but in the city, in cafés, at parks, wherever you will look and feel comfortable. If you are considering to get your Tinder pictures taken by a professional, you have found the right place!
In January 2021, I was accompanied by a film team during one of my Tinder Photo Shoots for an episode of Galileo on "Social Love". You can watch the episode online at Pro7 (login required). The part on Tinder Photo Shoots is 5 minutes long and in the middle of the episode. Check it out!
Tinder Photo Shoot
Complete package
Photo Shoot for Tinder in Munich
I'm Toni, your photographer.
I'm 29, from Munich and a full-time photographer of people. Through my work as a portrait, wedding and couple photographer, I have become very experienced in getting people at ease and to actually enjoy themselves in front of my lens. Especially if you are camera-shy, you have found the right person to take your pictures! Of course I don't only take professional portraits for Tinder profiles, but also for Bumble, Grindr, Parship, ElitePartner and other online dating sites.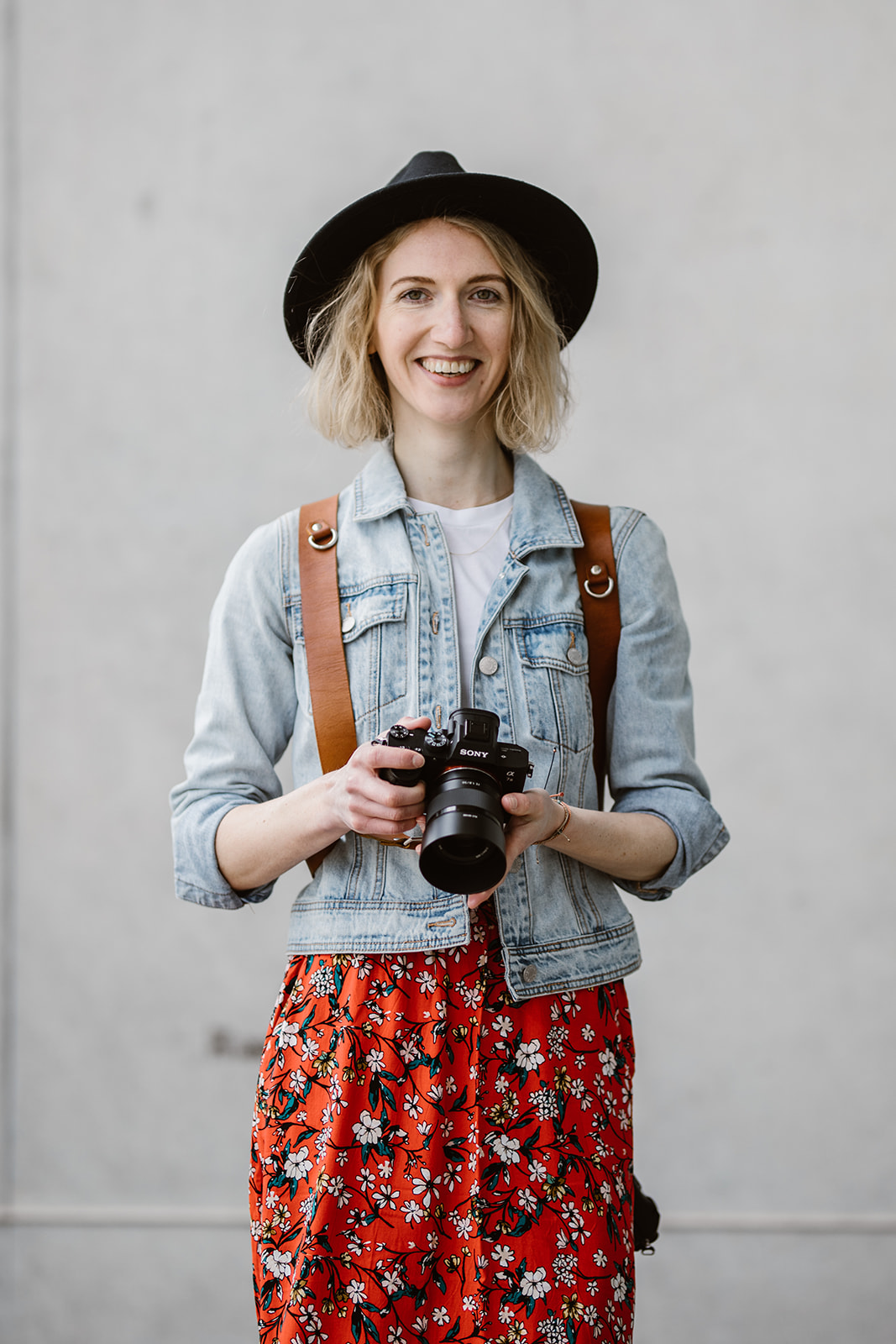 Important information on your Tinder Photo Shoot in Munich
Don't wait. The time will never be just right.
Ich habe bereits das zweite Fotoshooting bei Antonia gemacht und bin super zufrieden mit ihrer hochprofessionellen Arbeit und den tollen Bildern. Toni ist eine ultra sympathische und kreative Fotografin. Sie überzeugt durch ihre freundliche und besonnene Art. Dadurch entsteht bei den Fotoaufnahmen eine total entspannte und lockere Atmosphäre. Die Zeit mit ihr vergeht rasend schnell und man vergisst nach kurzer Zeit, dass man gerade vor der Kamera steht und von einem Bilder gemacht werden. Vielmehr fühlt es sich wie ein schöner Spaziergang durch die Stadt an, bei dem man an coolen Locations verweilt und nebenbei lässige Fotos macht. Und darauf kann man sich verlassen, Toni kennt die besten Plätze der Stadt! Toni ist eine absolute Ausnahmefotografin und kann besten Gewissens an jedem weiterempfohlen werden, der auf der Suche nach individuellen Bildern ist.)
Maple Leaf
11. Mai, 2021.
Bottom line: Do it! So where do I start? At first, I wasn't sure if I should really have a dating photo shoot. Now I can only say that it was the best decision I could have made. It's Toni's artistry to portray you in front of beautiful backdrops just the way you are. To capture the real you, she takes time to get to know you first. The atmosphere is completely relaxed and it feels like the photos happen almost by themselves. I recommend everybody who is looking for their better half, but feels like they just don't have the right photos to leave a lasting impression in that short decision time between like or dislike, to DO IT! The portraits are worth every cent and I would book the photo shoot again without hesitation. If you would actually like to do it, but you are still hesitant, I can only say – it's worth it. Long story short: 5/5 stars
Toni is a super likeable photographer and it feels really easy to be in front of her lens. The photo shoot was a lot of fun because of her relaxed way and the photos turned out great. I would have her take my pictures again anytime :)
Sebastian Scharf
23. Februar, 2021.
Very nice shoot! Toni is very likeable in her way of conducting the shoot and she took wonderful photos! Thank you!
Florian Weigelt
9. Februar, 2021.
Wow, where should I start with the great impression I had by Toni and her work? The booking process was super easy. We started at 9 am. I was warmly welcomed by cheerful Toni and after a short getting-to-know chat we jumped right into the shoot. There was sympathy right away. You feel instantly comfortable with Toni and forget about the camera. The choice of photo spots and the scenery was fantastic! An unbeatable experience at this price.
sisa12 hm
5. September, 2020.
Pleasant and enthusiastic photographer!
Alexander Furch
5. Juni, 2020.
Super likeable, empathetic and talented. Highly recommended.
I booked a photo shoot with Toni through her website. She answered quickly and friendly. We started by getting to know each other over a drink and then went on a walk through the city during which we stopped for taking pictures. Toni was super likeable and it was easy for me to be in front of the camera, even in public. After the shoot, I could select the top 10 pictures and both result and experience were totally worth it! I can only recommend a photo shoot with her!
Daniel Teiser
29. Februar, 2020.
I really had a great photo shoot with Toni! I was quite nervous to be photographed in public, but she takes you by the hand :). It was all uncomplicated, quick and the pictures are great! I can only recommend!